Welcome to Wits End Vacation Rentals
VACATION RENTAL cabins and houses in the beautiful Blue Ridge Mountains also known as "The North Carolina High Country". Mountain property locations are in the Boone and Blowing Rock areas. Close to APPSTATE; Tweetsie, shopping, restaurants and other attractions. We run our business this way.....What makes a business great, what makes it special, worthy of a connection, worthy of trust and loyalty, admiration and respect, even love, always starts with a beating heart, not a beeping cash register and WE PRIDE OUR SERVICE WITH PERSONAL SERVICE.
NOTE: OUR 800 NUMBER IS NO LONGER VALID, PLEASE CALL US AT 828-264-3535
What does 'Wits End' Mean?
"At your wits end" means in despair, lost, stuck (informal), stumped, baffled, bewildered, at a loss, at the end of your tether, I just can't think what to do - I'm at my wits' end.
LET US HELP YOU FIND "THAT PEACEFUL PLACE.
Silver Fox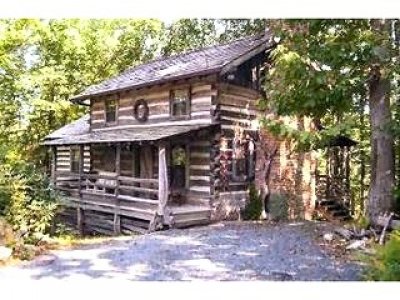 Location: Blowing Rock NC
2 bedrooms / baths.
Fireplace
Pets
Washer Dryer
Cable/Satelite
Air Conditioning
Linen
Dishwasher
Internet
Microwave
Coffeemaker
Toaster
Gas Grill
Starting at $ 150.00
see more…
For More Information:
If you need information about any of our services, please feel free to use our contact form, send us an e-mail to info@witsendrentals.com, or give us a call at 800-774-3493 or 828-264-3535.